A season highlight: Moncada's emergence as a force on both sides of the ball. (Clinton Cole/South Side Hit Pen)
---
This is the first of a three-part series throughout the month of October about the Chicago White Sox 2019 season, starting with the good. Things will get scarier as the series goes on, so hold on to your hats, and get ready for a wild ride!
---
Yoán Moncada
The young man showed the first signs of superstardom in 2019. With a newfound aggressive approach at the plate, Yoyo added 80 points to his batting average. He had a .315/.367/.548 slash line, good for a robust .915 OPS. Yoyo had 25 dingers, and 75 RBIs. While his walk percentage dropped by 3% from 2018 to 2019, his strikeout percentage dropped by 6%, making it a good tradeoff. If advanced stats are more your speed, Yoyo's hard-hit percentage rose by 2.4%, his percentage of home runs per fly ball rose 8.5%, and his WRC+ rose by 44 points to a stout 141! His fWAR finished at 5.6, while his bWAR was still an impressive 4.6, as FanGraphs seemed to like his defense at third base a little better than Baseball-Reference.
Other than a couple hiccups with his throws to first early in the season, Yoyo passed the eye test at his new position at third with flying colors. He displayed good hands, quick feet, and more than enough arm at the position, especially on the run. Moncada is just an ultra-smooth athlete. He makes everything look easy, and could man almost any position on the diamond with grace, if the Sox did decide to bring in a certain free agent third baseman, cough cough Rendon cough. Excuse me! AAhhhheemmmmm!
Moving forward, Moncada could benefit offensively from hitting the ball in the air more often, just like almost the everyone on the team. Ground balls are less valuable than fly balls, because fly balls can become home runs, simple! And when you have power like this:
and this
and this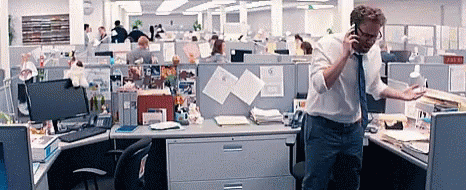 you should hit the ball in the air early and often. Yoyo could also improve his overall offense by raising his walk rate just a little bit. He did get slightly overagressive swinging at pitches that weren't strikes in 2019, but with time and more experience, Moncada could really perfect his plate discipline.
---
Lucas Giolito
Lucas Giolito had one of the most unlikely turnarounds in MLB history from 2018 to 2019. After reworking his arms lot and balance throughout his delivery, LG looked again like the No.1 prospect and potential ace he once was. He posted a 14-9 record in 29 starts, with a 3.41 ERA in 176.2 innings, as he was sidelined his last couple of starts with an oblique injury.
Because of the new arm slot, LG was able to add an element of deception to his pitches, making them look like something less than high definition to the hitters. The deception made LG's fastball/changeup combination particularly lethal. The improvement Giolito made with his balance afforded him the ability to command his pitches at a high level, and added 2 mph to his four-seam fastball on average, to go along with the deception.
The changes LG made to his pitch repertoire is notable. He threw his four-seam fastball 54.9% of the time, up over 15% from 2018, and he threw his changeup 26.5 of the time, up 11% from 2018. LG essentially took the sinker out of his repertoire, and only threw his curveball 4.2% of the time, down 6% from 2018. All of the changeS in his repertoire made LG essentially a three-pitch pitcher. He featured the four-seamer, change, and slider on 95% of his pitches.
The biggest difference for the 2019 version of LG is he missed bats, striking out 32.3% of hitters, up 16% (!!!), and his walk rate fell to 8.1%, down from 11.6.
See how LG sends these hitters back to the dugout without supper using mostly fastball/change/slider combinations? Also notice that when he sends them back to the dugout, they aren't hitting bombs out of the atmosphere! Maybe he's figured out the secret of pitching.
Can LG duplicate his 2019 season or better? I'd say he can, and sky's the limit if he can add more velocity and rediscover the curve as a change- of-pace pitch. Look for an elite, top-of-the-rotation starter going forward, health willing.
---
Honorable Mentions
Tim Anderson
Timmy went out and won himself a batting title in 2019. He slashed .335/.357/.508 with 18 dingers, and has insane athleticism, bat-to-ball skills, and flair to spare. The fact that Timmy didn't start playing baseball until his junior year of high school is incredible, and he should keep getting better. However, he has to improve his approach at the plate. Not because I want to see him walk 75 times, but because I want him to force pitchers to challenge him with more fastballs. He has such a quick bat that improving his selection of pitches to swing at with help him do far more damage at the plate. There's 25- or possibly 30-dinger power in that swing. Just an uptick in discipline can get him there, and will help him maintain a high batting average year-in and year-out. The defense has to get more consistent. Again, Anderson's athleticism is insane, and he has more than enough for short, but he has to tighten up his footwork. He took a step back from his 2018 season defensively, and if it doesn't get better in the next year or so, a move to the outfield is a possibility.
Eloy Jiménez
Eloy showed off his light-tower power, effortlessly hitting baseballs in the G spot where few tread, but only after a slow start at the plate. He saw sliders down and away early and often this year, and had a hard time adjusting to the pitch sequencing. But like talented hitters often do he adjusted, waiting for and feasting on fastballs he could handle along with hanging breaking balls. The adjustments Jiménez made throughout the year allowed him to smash 31 dingers, and he has the type of power to regularly hit 40 to 50 if he lifts the ball in the air more often. His defense was really bad in left, and that will only get marginally better, but there is a better fielder in there with more reps. (It's almost like he would've been better off if he had a couple months to make these adjustments in the big leagues in 2018, but I digress.) Jiménez will always be a bat-first player, and could end up as a DH a couple of years down the line. But make no mistake, the bat will be elite for years to come.
José Abreu
It's just hard not to love this guy. Abreu just loves playing for the White Sox, he's a great teammate, and he cares. José won the RBI title with 123 in 2019, a career high, and has been the best run producer for the White Sox over the last six seasons. This year, however, José was inconsistent at the plate. Some of the reason for the high RBI totals are because he finally had help, in Moncada and Anderson being on base with speed to spare. Abreu was still above-average in 2019, but not quite an elite hitter because he got so swing-happy, as DJ likes to say during the radio broadcasts. It seemed he was RBI hunting, and got himself out too often when pitchers decided they wouldn't let Abreu beat them. José turned it up with men on base, slashing .310/.348/.539, with 16 dingers and 106 RBIs. But he didn't produce like a good hitter with the bases empty, where he slashed .259/.314/.470 with a still-respectable 17 dingers. It would behoove José to have a slightly less aggressive approach at the plate, and let his teammates pick him up when pitchers decide to pitch around him. José has always struggled at first base, and going forward if/when the Sox resign him, all parties will be better off if he spends the majority of his time at DH. Going into Abreu's age 33 season, there's still some good baseball left in the tank. It would be great the Sox can put a competitive team around José. We shall see.
Alex Colomé-Aaron Bummer
Much like Colomé's cutter and Bummer's sinker, these back-of-the-bullpen pitchers for the White Sox zigged in 2019, while the rest of the league zagged. The league has been emphasizing rising four-seam fastballs and missing bats, while Colomé and Bummer have been pitching to contact with good results. Colomé was 4-5 with a 2.80 ERA, while Bummer had no record, and a 2.13 ERA. While both pitchers pitched into some good luck with FIPs substantially higher than their ERAs, they are still useful bullpen pieces. The pair only walked 47 hitters combined in 128.2 innings, which is what you want from your bullpen. The Sox will still want to find a few relievers who get K's, but Colomé and Bummer are a nice start (no pun intended), going into the 2020 season.